DVS MACHINE TOOLS & AUTOMATION
Higher productivity and efficiency in ring gear production
The machining of the ring gear production in Krauthausen was automated especially for e-mobility components.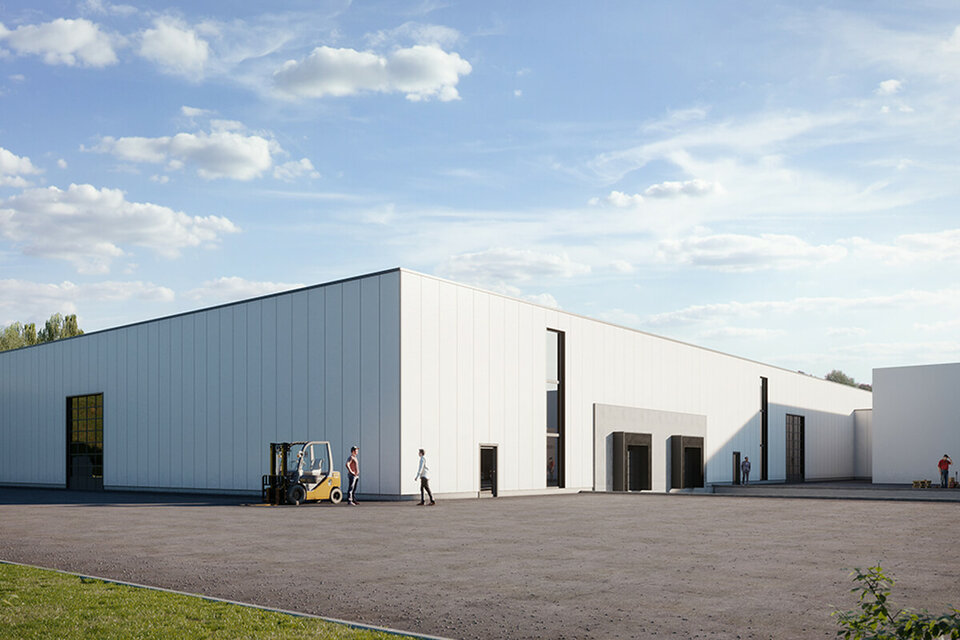 In 2018, a production hall for e-mobility components was built in Krauthausen, Thuringia, including a production line for ring gears. For soft machining, the forging blanks are machined on machines from PITTLER T&S GmbH for internal and external gear cutting.
Optimise processes, save resources.
The automation concept provides for a robot to load all four installed machining cells with raw and finished parts. This results in a significantly more efficient loading of the machines. Whereas previously the operator had to walk from machine to machine, this work is now carried out from a central point.
Seamlessly traceable process chain
As the traceability of components in the production process is becoming increasingly important, a DMC laser marking unit was integrated into the automation. After processing, the robot feeds the components to the marking unit, which finally affixes a DMC with a consecutive number in a position-oriented manner. The component can always be clearly identified by this number. If problems occur later in production, the entire process chain can be traced back and the error can be narrowed down. Another advantage of this identification is that inline measurements during ring gear production can be automatically assigned to the corresponding component. This enables production management to evaluate the current production almost simultaneously and, if necessary, to intervene to stabilise the situation.
Integrated brushing station
For the further processing steps a defined deburring of the gear teeth is necessary. Due to the installation space available, this deburring cannot be carried out in the processing machine itself. For this reason, it was decided to integrate a brushing station into the working area of the robot automation. After removing the finished turned part from the Pittler machine, the component is moved to the position of the brushing machine. A round brush rotates in the corresponding fixture. The automation presses the workpiece onto the rotating brush. The existing secondary burr on the outlet side of the hobbing tool is thus removed in a process-safe manner.
The expansion of the existing production facility has increased both the efficiency of the plant and the process stability. The project thus demonstrates the ability of the DVS Technology Group to anticipate future tasks of the customers. And that in the shortest possible time: the entire project was completed within a few months.
These articles may also be of interest to you