DVS TOOLS & COMPONENTS, 17.03.2023
In a word, Sandro Schäfer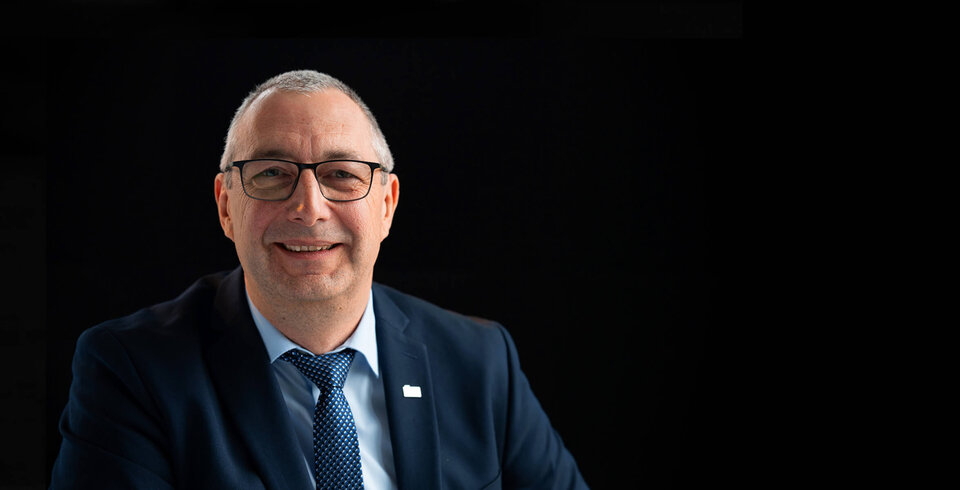 Our interview partner
Sandro Schäfer is head of the DVS Tooling Systems division in the DVS TECHNOLOGY GROUP and has been managing the tool division of the DVS Group since 2015.
Tool technology
In addition to the traditional and rather quantitative characteristics of tool performance, such as the service life and throughput, today there are additional, high qualitative requirements: modern drive technologies require gears with extremely fine surfaces and complex micro-geometries. This new generation of workpieces can only be achieved with high-end tools, such as the Vario Speed Dressing technology from PRÄWEMA SynchroFine in combination with high-performance honing rings from Naxos. So it could be said that modern tool technology is the enabler of future-oriented technology.
Integrated solutions
Working together synergistically has long been a guiding principle of our Group. We optimally coordinate technologies, materials, and services and deliver virtually seamlessly integrated processes to our customers. On a day-to-day basis, our customers also notice this in terms of their single point of contact who has an overview of the entire DVS realm, from machine issues and tool supply to process optimization. These integrated solutions are certainly also the reason why the PRÄWEMA honing machine and the specially matched DVS honing tools are market leaders.
Digitalization
Digitalization is par for the course from the manufacture of tools to their controlled and documented use. Recording the service life and process data is pivotal to maximizing process optimization and thus enabling our customers to save costs. I'm certain that AI will continue to accelerate this process in the future or enable it in the first place. The future of the tool industry is inconceivable without digitalization, digital services and digital innovation like DVS Connect.
New materials
New materials play a decisive role both in terms of the workpiece and the tool. For example, look at the brake discs that are mandatory in all new cars from 2025: extremely hard and never-before-used materials are used here. This means the tools used for processing these brake discs must also perform at an entirely different level. Some of these requirements can only be achieved with new types of tool materials. And so the circle of constantly increasing quality closes.
Future topics
At DVS Tooling, we are working diligently on meeting the requirements of our customers and their new projects. Special emphasis is placed on two aspects in particular: on the one hand, the much greater requirements in terms of workpiece quality, which require tools with increasingly tighter tolerances. On the other hand, we are focusing on increasing efficiency and thus lowering the production costs for our customers. Only companies that supply high-end tools and offer maximum quality and economic viability will be able to persist in the highly competitive market in the future. And that's exactly what we are working on every day.
What do you think?
We are looking forward to your opinion.
Send us an e-mail and let's talk:
These articles may also be of interest to you