DVS PRODUCTION
Drive shaft production on the rise
In order to meet the emissions targets, drive shaft production is being further expanded by automotive manufacturers. They will ultimately be used in modern hybrid or electric engines.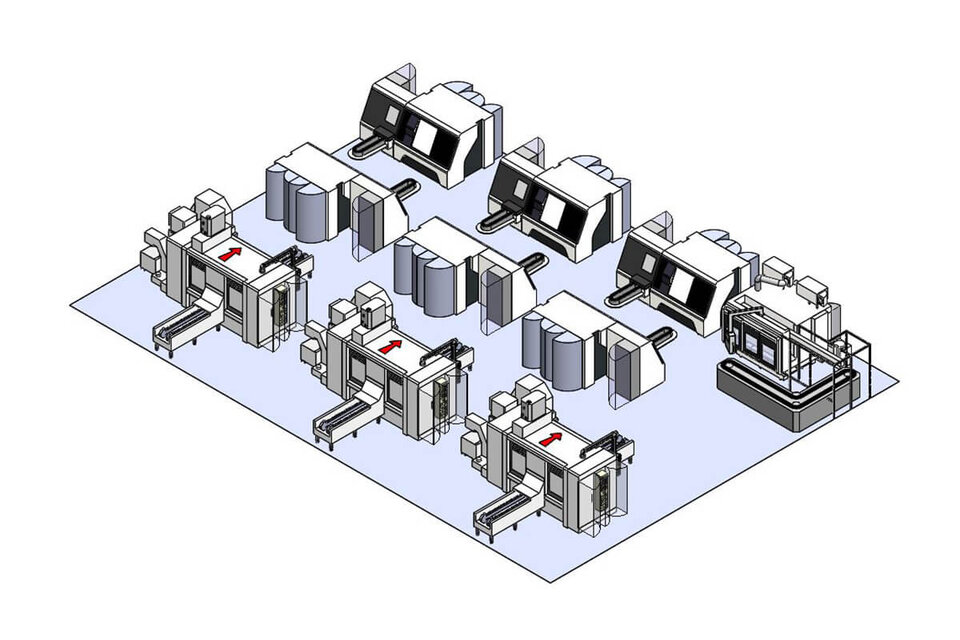 Two products are currently in series production in Krauthausen; for a Scandinavian and an American manufacturer.
The process begins with the procurement and delivery of the raw material. Subsequent turning operations, including gear manufacturing, are carried out on the WMZ H200 machine, while the hardening process is performed externally. Finally, grinding and hard machining are carried out on the DVS Universal Grinding machine UGrind. The subsequent gear honing is performed on the Präwema Synchrofine. With the final inspection, the products are finally checked and finally packed and shipped. The traceability concept is ensured by a DMC code applied to the shaft.
The challenge in the production of drive shafts lies in compliance with the specified tolerances and noise, vibration, hardness values. Due to the now high quality requirements, the demands on production processes and machines have also increased. DVS Production maps these characteristics with its portfolio.
Previously, the customer manufactured the components in-house. However, DVS makes it possible to manufacture the drive shafts with up to 50% time savings, which means that the advantage of cost-effectiveness clearly lies with the manufacturing company. The customer has no investment commitment when placing an order. This is for him, with fluctuating call-offs of the OEM'S and Tier 1's, of great benefit.
DVS Production can support the customer, by the built up know-how, already in the development phase and work out thus economical processes. The company is aiming for further growth in the future and is open to new inquiries as well as discussions on the subject.
These articles may also be of interest to you