one group, one calendar
The long wait is over
We were spoilt for choice: From 60 fantastic entries from the entire DVS Group, we selected 13 employees who should make it onto the DVS TECHNOLOGY GROUP 2023 calendar 'Creative Moments'. We congratulate them all, but the loudest ovation goes to Tobias Müller (1st place) and Jörg Reinhardt (2nd place), whom we had the pleasure of visiting at Präwema and getting to know more personally.
About Jörg Reinhardt
Jörg Reinhardt has been working for DVS Innovation since January 2009. Starting out as a construction engineer, he now heads process development and testing at DVS Innovation with his team of 10, mostly for PRÄWEMA's gear cutting machines.
Jörg regularly engages in photography in his spare time, enjoying mostly detail shots with his Sony Alpha 7 R2. "As a design engineer, thinking in µ-precisions is in my DNA," he grins. Nevertheless, he also likes to try his hand at beautiful landscape shots, as we were able to see in his calendar photo. His photo of the German Ammersee at sunset earned him a well-deserved second place.
About Tobias Müller
Nevertheless, he had to admit defeat to Tobias Müller. The trained cutting technician has been with PRÄWEMA for 26 years, earned his master craftsman's diploma in 2000 and has been in charge of production with a team of 60 employees* since 2009.
He also enjoys photography in his free time. The calendar campaign of the DVS Group was just what he was looking for. For his shots, he uses a Canon M50. "When I take pictures, I am flexible in my choice of motifs. Looking through the camera relaxes and challenges me at the same time," says Tobias Müller. He explains his success by the fact that he is in constant competition with his 23-year-old son Lukas. "My son is much better, but he also has far more time to take pictures," he adds with a twinkle in his eye. So perhaps it's more challenge than relaxation after all?
There's not a trace of this competitive pressure in his winning photo: the shot of a forest creek covered in fog in the heart of Berchtesgadener Land in Germany creates an almost spiritual calm and is clearly the most beautiful shot in our 2023 annual calendar.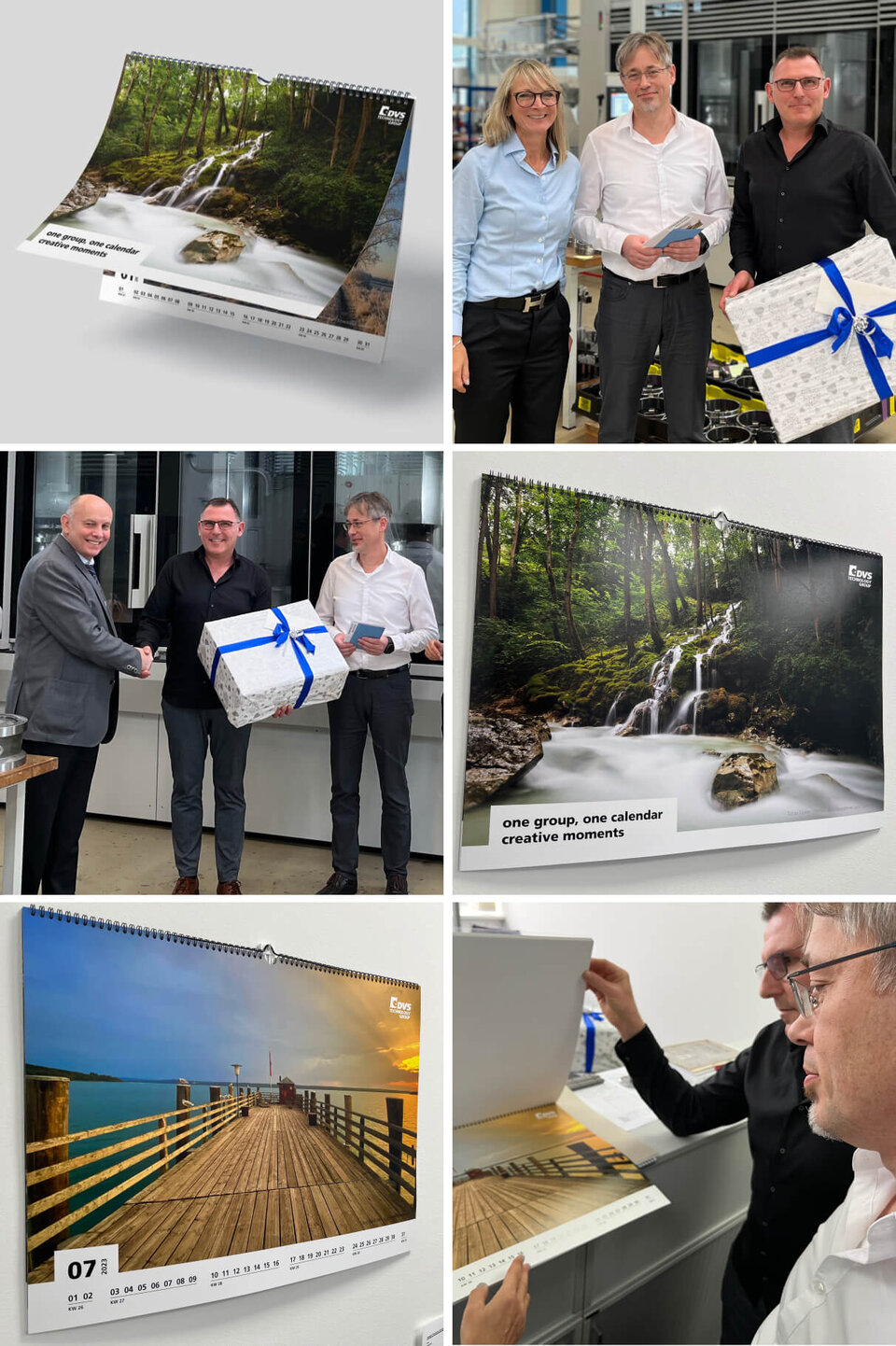 What's much easier than selecting the motifs is getting your own copy: Simply click on the link below, leave your contact information and we will be happy to send you the calendar.
Kudos again to all participants for the quality of your images, and thank you so much for your participation!
To an inspired 2023!
Your DVS NOW team
These articles may also be of interest to you